The customer needs to carry out polling monitoring and scanning of 32 business lines for both primary and backup.There are two monitoring modes for choice,one is a regular polling scan, and the other is the online optical power monitoring, which scans the abnormal channel.

The monitoring light of OTDR and the business light are combined to transmit through FWDM to realize online monitoring. By controlling the channel switching of the optical switch, 64 channels can be scanned and monitored.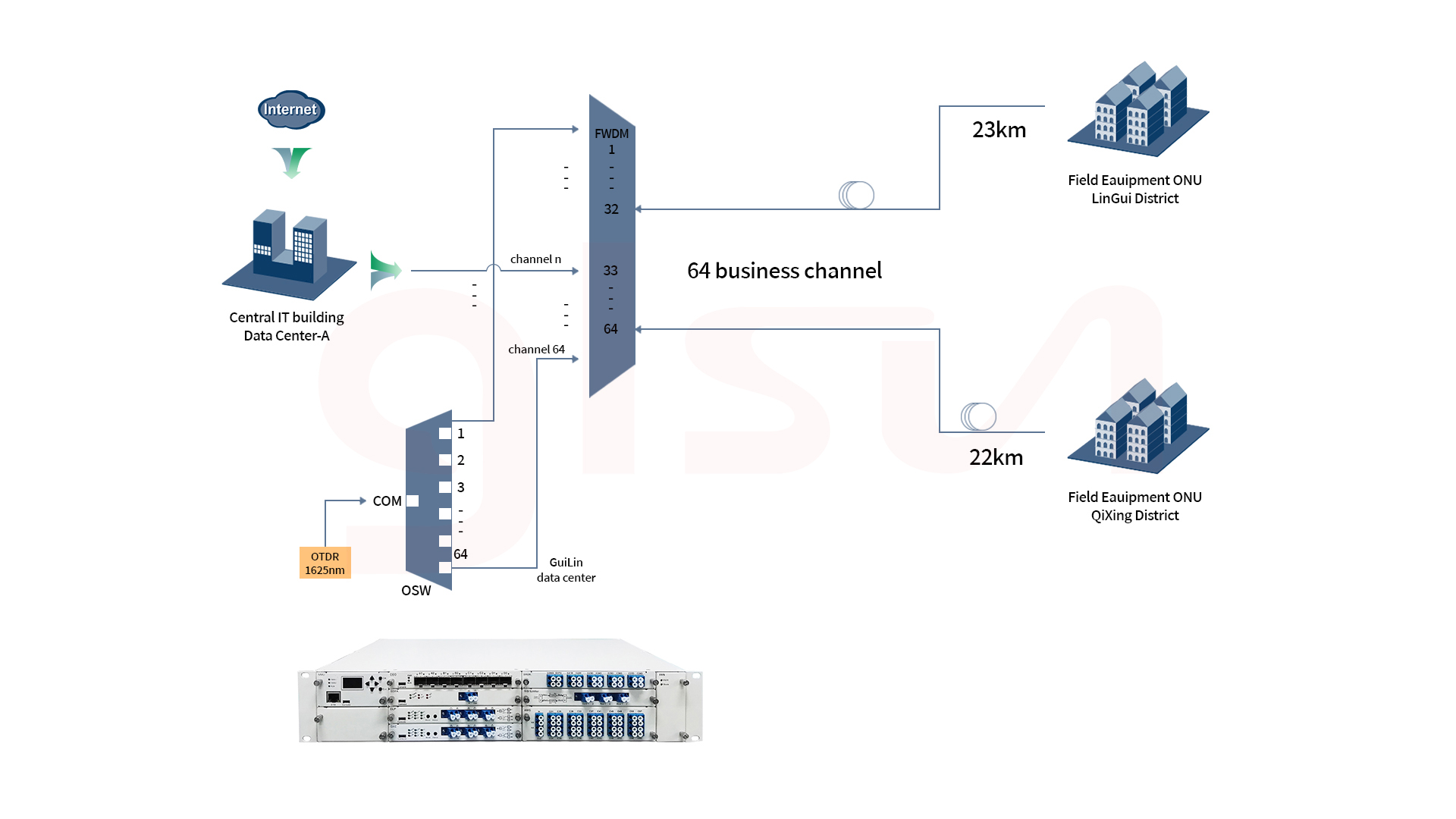 Typical Application:
The polling scan mode is used to scan the channel that needs to be monitored, return the routing information in real time, and locate the fault location accurately.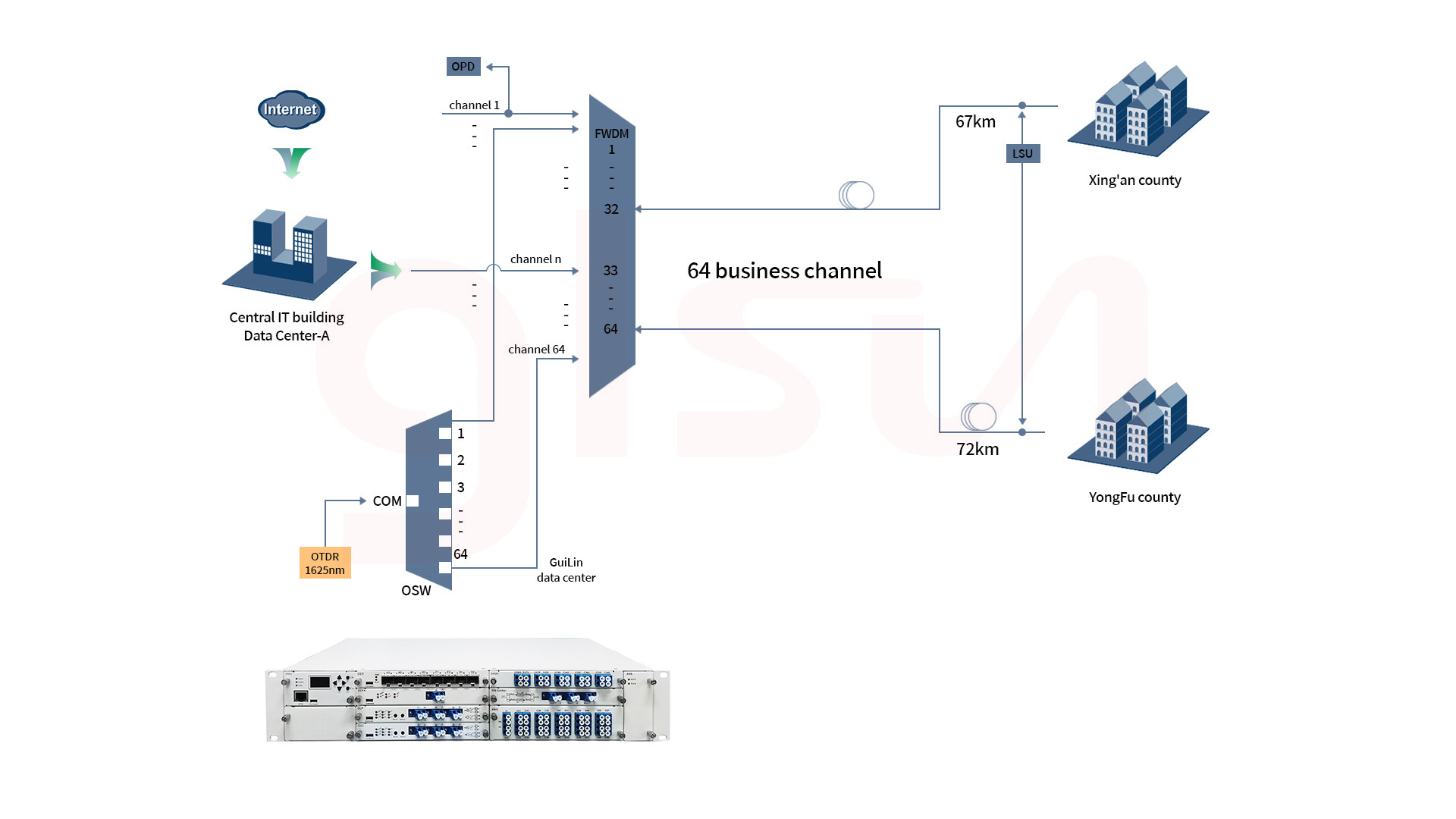 With trigger test mode, the light source is configured in the terminal, and the optical power detection card (OPD) is configured in the near computer room to detect the power state of the route in real time. Once the fiber break occurs, OPD is triggered to detect the anomaly, and OTDR is triggered to scan and test the corresponding route to locate the fault location accurately.